Management System
ISO 9001 Certification
MAHA USA is proud to be ISO 9001 certified. This achievement supports the Company's continued Commitment to Excellence in Engineering and Manufacturing philosophy. Certification was authorized by TÜV Rheinland®, a premier global provider of independent testing and certification services after MAHA USA successfully completed a rigorous evaluation and auditing process by a third-party registrar.
Operating from their state-of-the-art production facility in Southeast Alabama, MAHA USA implements a comprehensive Quality Management Program which presides over every aspect of their Operation. This system assures that both customers and business partners alike receive unrivaled products and service.
MAHA Germany Certification: Link
Environmental Management
MAHA Germany - ISO 14001
The responsible, sustainable planning and execution of our business activities is a central priority for MAHA Germany. With the introduction of the environmental management system MAHA Germany has created a tool for which enables them to achieve their ideas of environmentally sound production in all areas of business activity.

In this capacity, the environmental management serves as a guide for a continuous improvement process to reduce and prevent pollution and/or adverse environmental effects. The management system is maintained by doing regular target agreements, monitoring the achievement of these goals, and last, but not least, by assessing the management system.
MAHA Germany Certification: Link
Automotive Lift Institute
"In 1992, the Automotive Lift Institute (ALI) and its members began a rigorous testing and validation program for lifts. This program is administered by Intertek Testing
Services (ETL), a third-party testing laboratory with OSHA recognition. ETL tests the lift to ensure compliance with the American National Standard governing automotive lift
construction and periodically inspects the factory where the lift is made. If the lift passes the tests and the factory meets the standards, then the lift may carry the "ALI
Certification Mark" and the "ETL Listed Mark". The certification program also requires that complete instructions, safety manuals and other safety documents be included with
the lift. It is important for the lift buyer to understand that just because a lift manufacturer states that a lift is ALI certified, it is no guarantee that all of their lifts are certified. Each individual lift model must receive its own ALI certification."
Directory of Certified Lift: Link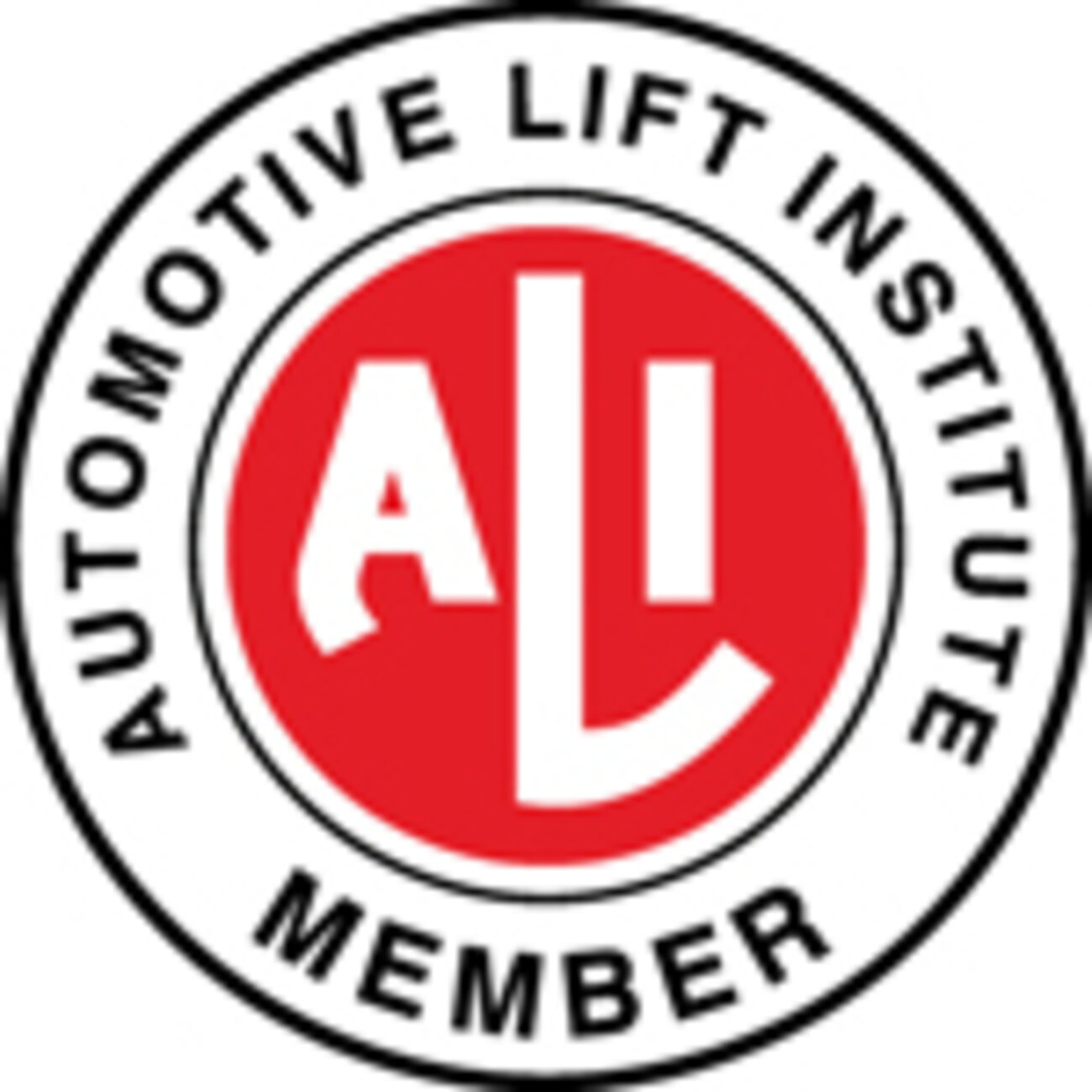 Safety is our Priority
MAHA USA provides the assurance of unsurpassed safety by incorporating numerous redundant safety features in every product to guarantee safe and trouble-free operation through years of tough, demanding use.
Proud member of the Automotive lift Institute
Why it's important to inspect vehicle lifts regularly.
Performing regular inspection and maintenance routines is the best way to maximize ROI and to extend the life of a vehicle lift. A properly operating vehicle lift not only makes the mechanic's job easier, but it will also improve performance, revenue and foremost safety.
How often should vehicle lifts be inspected?
MAHA USA recommends keeping vehicle lifts cleaned and lubricated to promote a long service life. Regularly check for signs of wear and tear and any mechanical failures associated with aging. Lifts age, so any wear items like cables and rollers should be inspected periodically and replaced when necessary. A lack of regular inspection risks increased maintenance and operational costs, let alone downtime and lost revenue.
How does MAHA USA promote vehicle lift safety?
MAHA USA provides a strong and efficient service support network in locations all throughout North America. Our team of factory-trained technicians also provides comprehensive training courses to educate users on the process for properly inspecting lifts for safe and efficient operation.